the best Villa cleaning company
The best services in the field of cleaning and sterilizing villas and homes. Where we have the best workers because they have been trained by the best specialists. With modern equipments, we have a working team that can get the work done very quickly. With the best quality cleaning materials. And that by dividing the business among them. The company is workin in many areas. But it specializes in the field of villa cleaning company. And sterilization and pest control, which is used by a villa cleaning company in Dubai, Sharjah and Ajman. State-of-the-art equipment and machinery
and devices.
Let's do all kinds of cleaning. Whether it is cleaning carpets, rugs, bedrooms, kitchens or periodic clean bathrooms. We also have a full team specialized in deep cleaning.
You must deal with a specialized company if you want the best performance in cleaning. Because the cleaning process is of great importance and we are all aware of it. To maintain health and psychological comfort. On the contrary, none of us can imagine.
Staying in an unclean place. Therefore, Top H is honored. Villa cleaning company offers its services to you at any time. Any place in the United Arab Emirates.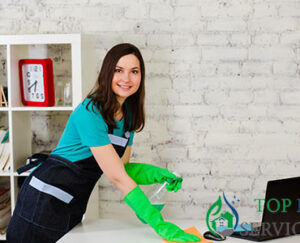 The house cleaning company
 has been doing cleaning services in the UAE for several years. Where we do a complete cleaning for all household purposes in villas and homes, it is considered a company
Top H Cleaning is one of the largest cleaning companies in Ajman, Sharjah and Dubai that works in cleaning because of the advantages and services that a cleaning company in Dubai provides to its customers. The Dubai villas cleaning company cleans all. villa cleaning company.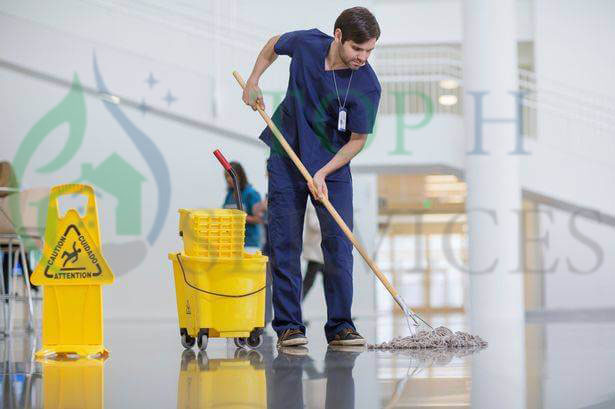 With regard to villas, houses and cottages, it has the latest sterilization tools and equipment to arrange many rooms in the homes, because it works to clean homes from the dust that is inside them and remove them permanently, as it is the largest cleaning company in Ajman.
Are you looking for a cleaning company in Ajman? The experts are the best. Top H Cleaning has many modern methods, and it has a skilled work team in the field of cleaning, so it does not hire any of the workers unless they have
It has the international ISO certificate in the field of cleaning and has at least five years of experience. It provides employment in villa cleaning companies and building cleaning companies. Experience and accuracy in performance and work, so it is considered one of the largest
Companies specializing in this. villa cleaning company.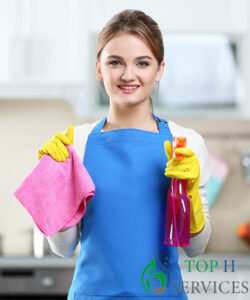 They also clean gardens, trim and clean trees.
The staff cleans all types of facades. Whether this facade is glass or stone. Each of these interfaces uses a specific method to clean it to the fullest.
Cleaning floors and walls. Among the things that the team cares about and uses specialized tools for. To reach the best results, as the cleanliness of the walls and floors. It adds light and joy to the villa. villa cleaning company.
The staff pays great attention to cleaning upholstery and carpets.
 Either by steam or by immersion.
The team takes great care of cleaning the bathroom and kitchen. Using high quality detergents and sanitizers. As this helps to get rid of bacteria and germs. in which they are located.
One of the most important things that you care about is cleaning the pools. By professional people, swimming pools are one of the places that have the most impact. on the health of family members.
Deep cleaning in Dubai and UAE
Deep cleaning is something that every homeowner must get done on a regular basis. Depending on the number of members in your family and the usage pattern of the house, your home can stay clean for years or get really dirty really soon. In either case, you must book a deep cleaning service in Dubai at least once every year.
A good deep cleaning service will rid your house of stubborn dirt, stains and grime on floors, walls and corners, giving you a sparkling house to come home to! A thorough deep cleaning also ensures that your home remains hygienic and healthy, keeping your family safe from disease causing germs and infections. villa cleaning company.
tophcleaning, among the top deep cleaning companies in Dubai, 
is one free app download away. Get online and book our deep cleaning service or install the user friendly app on iOS and Android. Our professional deep cleaning service team will be at your house at a date and a time that is convenient to you.
Fully trained cleaners will start with dusting surfaces, removing cobwebs, scrubbing and mopping floors and counter tops, cleaning grout from tiled surfaces and even sanitizing switch panels and wall installations. Descaling mirrors, glass, ceramic and metal fittings and fixtures, vacuuming and wiping indoor and outdoor furniture, degreasing kitchen appliances from the inside and the outside, dusting and vacuuming upholstery, carpets and mattresses and arranging bed linen and other articles is also included. villa cleaning company.
All these deep cleaning services
are done at fair and competitive rates. tophcleaning will also provide you with an estimate of costs before starting the job. Keeping your peace of mind as priority, we ensure that our cleaners are reliable, other than being efficient and prompt.
HomeGenie's deep cleaning services can be availed in an Emergency, at extra charge. Though, to give you the best experience, we recommend that you plan ahead when booking a deep cleaning service with us. Since a deep cleaning service is requirement specific, we may need a heads up for certain heavy cleaning tools that will help us carry out the best possible cleaning job for you. Also, deep cleaning may be time consuming so planning ahead is always a good idea. villa cleaning company.