water tank cleaning company
Top H cleaning company is considered the best leading company in the field of cleaning of water tanks. According to our customers, we have been providing this water tank cleaning service for more than 15 years. Experience at the hands of highly trained workers and supervisors. And they have not a little experience that makes them able to implement the service of the highest quality. And in the shortest possible time to ensure the satisfaction of our customers.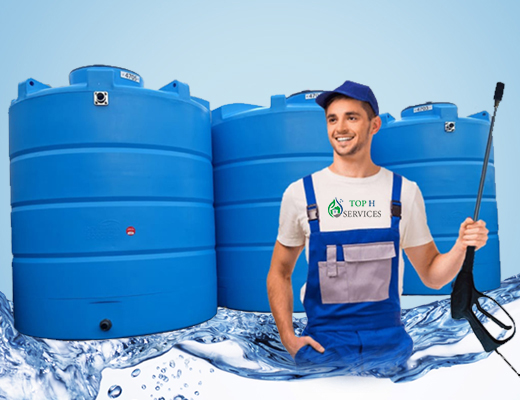 Why you can count on TopH.
Quality: Our team consists of highly qualified and professional workers and supervisors. To ensure that we provide a high quality water tank cleaning service that satisfies us before the customer is satisfied with it.
Commitment: the most characteristic of "Top H Cling Company". In all its services, including the water tank cleaning service, it is fully committed to the agreed upon dates.
Honesty and Commitment: "Top H Cling Company" guarantees to all its clients that all workers and supervisors. Who perform the water tank cleaning service on a very high level of honesty. Don't worry about any personal belongings.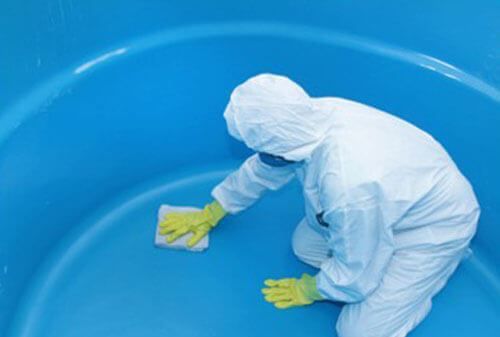 How to clean water tanks.
As the Dubai tank cleaning company provides advanced services for cleaning and sterilizing tanks. It aims to protect customers from water problems that are generated as a result of water stagnation. We work on washing tanks completely using modern equipment. It has the ability to get rid of any dirt and sediment retaliation. We are working to provide workers who are able to go down to the ground tanks. which are located deep under the earth's surface to be cleaned. Among the most important characteristics that distinguish our employees:
 It develops itself and gets acquainted with the new in the tank cleaning market.
 She wears protective clothing that has the ability to protect her world.
 Our laborers do a health check on them so that customers can walk when dealing with us.
 We provide machines that the worker uses to help him get rid of tank dirt.
 We are working to provide employment. Which sprays tanks from the outside and inside to insulate them against water interactions.
The process of cleaning and disinfecting tanks, in detail and in the correct manner, 
which helps to keep the water free of any sediments or harmful impurities that help in polluting the water of the tank, and keeping the water clean for as long as possible comes the role of sterilization, and it is a process that must be carried out to preserve the water of the tank For a longer period, and this is done by using some of the well-known chlorine materials, but there must be specialists who are familiar with the appropriate ratios to the volume of water in the tanks, and there are also some pills that play the role of sterilization instead of chlorine, and they are called chlorophyll pills, and sterilization is carried out by putting One tablet per cubic meter of water in the tank.
Water tank cleaning is a leading company with extensive experience in the field of disinfection, sterilization and maintenance of water tanks, we are able to provide comprehensive solutions to water tank problems, including water tank maintenance services, and repair all problems that may affect most tanks in case of lack of attention With periodic maintenance and cleaning, many of us buy the tank and use it for a very long time and do not think that it must be cleaned and maintained every once in a while and this is for several reasons:
Keeping the tank clean and performing regular maintenance will increase its life span, 
and make it usable for a longer period, and this will save you money.
Cleaning the tanks every so often ensures that you use clean water for you and all your family members.
and Cleaning the tanks every so often is to protect you from diseases caused by bacteria, which accumulate inside the tanks and transfer to the water.
then Cleaning and maintaining tanks will make you discover any leaks that occur in the tank and treat them immediately, and this will protect you from leakage problems that may reach the ceiling or the roof of the house and cause a lot of damage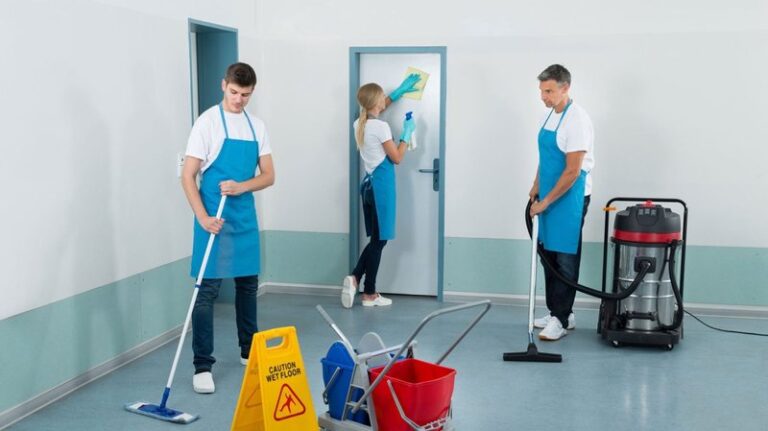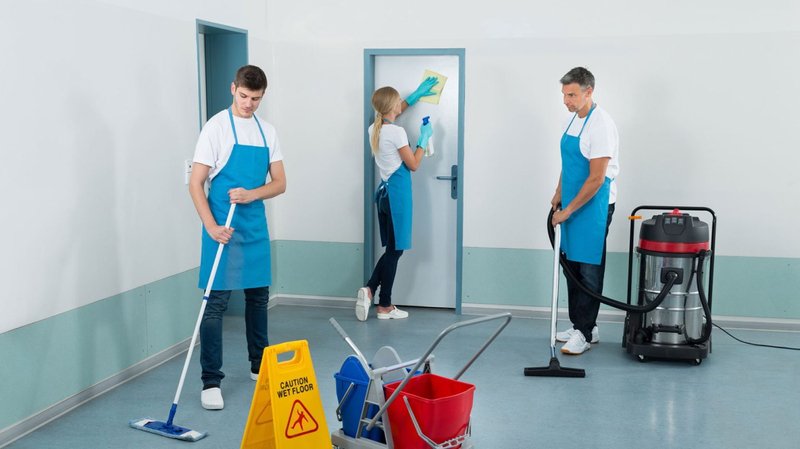 To request a service, call us now
0589560000
The water tank needs a continuous cleaning process to ensure access to usable water and avoid the spread of diseases that appear as a result of water pollution among family members. It is undesirable and we are all worried about it, so if you guarantee the safety of the family, it uses safe materials and does not leave any negative effects on the health of the family or damage your tank. The company also has a wonderful device to measure the percentage of chlorine present as a disinfectant in hygiene.
WATER TANK CLEANING SERVICES

Unlike many countries which have the benefit of water direct to tap, properties in Dubai receive water through a tank and pump system. Unfortunately, dirt, debris and other contaminants can build up in water tanks over time, affecting the quality of your water. They also make your water tank the perfect breeding ground for bacteria, and it's not unusual to find Legionella and other water-borne diseases lurking within them. This is just one reason why Dubai Municipality recommends water tank cleaning every six months.
While there's no legal rules on who can clean a water tank, only a handful of companies have fully certified and Dubai Municipality accredited water tank cleaning and disinfection technicians. When you choose TopH Cleaning for your water tank cleaning, you can relax knowing that we can meet the high standards of cleaning necessary to leave you and your family with clean, safe, water.
for your health.
The health of your family depends on clean water that is free from bacteria and grime build-up. Our team of experts will make sure your tank is cleaned and disinfected ensuring that your family is being provided with clean, safe, clear water. Our one-time Water Tank Cleaning service includes draining the tank, dislodging and removing residue, disinfecting, scrubbing and pressure-washing all tank surfaces as well as drying and refilling tank. We can clean most tanks within 2 – 4 hours, ensuring minimal interruption to water supply in your home.
Water tank cleaning services in Dubai and Abu Dhabi
We provide best water tank cleaning services in Dubai, UAE; and our tank cleaning teams are some of the most experienced in the UAE and routinely clean water tanks in hundreds of homes each week.
Dubai Municipality recommends that residential water tanks should be cleaned at least once per year. Our cleaning processes comply with Dubai Municipality standards and our one-time Water Tank Cleaning service includes:
Draining tank
Dislodging and removing residue
Disinfecting, scrubbing and pressure-washing all tank surfaces
Drying and refilling tank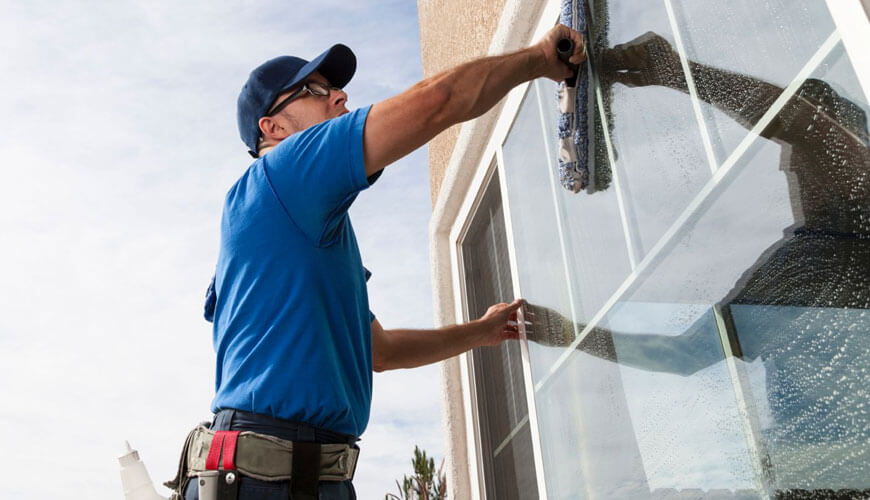 How to Clean Water Storage Tanks

The first step is to empty and clean the tank from the outside. Scrub all internal surfaces using a mixture of detergent and hot water. Use a pole-mounted brush or a power washer to remove any sediment, algae, corrosion, or biofilm. It is also important to clean and rinse all hoses, pumps, and pipes used for filling and emptying the tank. Only trained professionals using all necessary personal protective equipment and extraction gear can safely enter a confined space!
Next, wash and rinse the tank until there are no traces of detergent in the water, ideally with a power washer. If high-pressure, hot water is not available, the tank can be filled with (preferably hot) water and left to stand for several hours. Drain all the water from the tank and associated piping. Use a portable pump to remove dirt or rinse water from the storage tank.
Why Clean and Disinfect Water Storage Tanks?
Even water storage tanks in constant use can develop microbial growth over time. They should be cleaned and disinfected at least twice a year or per local and state regulations.
Proper care and maintenance will kill or prevent the survival of bacteria and viruses (pathogens) that can cause stomach sickness or more serious illnesses. These measures also help prevent scale and slime (called biofilms) that can contaminate water and harbor pathogens. They also help control sediments and growth of algae that can also cause unpleasant taste and odors. Tanks should be sealed to help prevent contamination and screened to avoid mosquito breeding.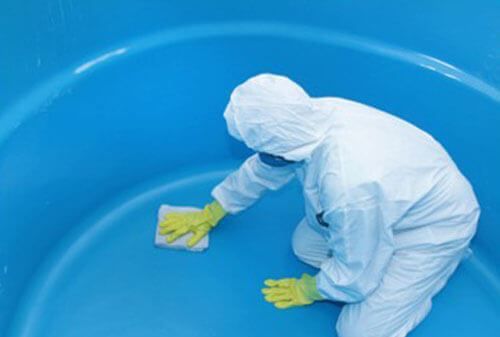 The University of Arizona provides detailed information on types of household storage tanks, potential contaminants, and options and steps to disinfect water and tanks. A wide variety of international, state, and county resources on storage tank (and tanker) disinfection are also available. Most call for the use of liquid sodium hypochlorite (chlorine bleach) due to its proven effectiveness, availability, and affordability. Less common options include calcium hypochlorite, ozone gas, and UV light.
Adding Disinfectant to Water Storage Tanks

If unknown, calculate the volume of the tank. Fill it a few feet (quarter-full) with treated potable water. Add and thoroughly mix household chlorine bleach.1 Online directions vary for how much bleach to add based on tank volume. We recommend using the table below to prepare a free chlorine concentration of 50 mg/L (parts per million or ppm). Mix thoroughly while filling the tank to normal operating level.
To disinfect connected plumbing lines and fixtures, open all taps until a chlorine smell is apparent at each outlet. Close taps and allow the chlorinated water to sit for at least 12 hours to ensure adequate time for disinfection. Do not consume this 50 ppm concentrated solution!
Water Tank Cleaning & Disinfection

Numerous types of bacteria, algae, fungi, mold can be present in water storage, for instance. Therefore, We use the very latest methods of Cleaning, disinfection technique & Approved Chemical from higher authority to cleaning and disinfection the water reservoir to ensure a superior level of hygiene. However, as per Dubai Municipality local order state that "obliges landlords, tenants and whoever occupies a structure to ensure the cleanliness and maintenance of water tanks and all pipe networks that distribute water throughout the structure.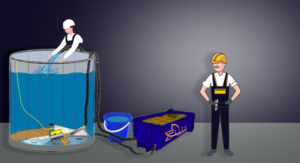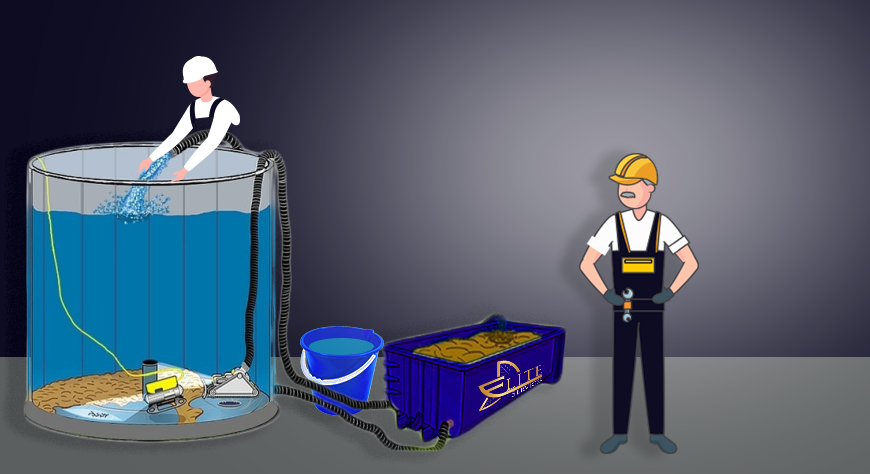 How To Clean a Plastic Water Storage Tank.
Cleaning a water water tank doesn't have to be a major project. The best way to ensure that a routine cleaning is only a routine cleaning—and not some sanitary emergency—is to keep an eye out for any sediment, algae, or other nasty microbial growths. White or translucent tanks are especially vulnerable to contamination because they receive more direct sunlight when placed outside. In such cases they become a spawning ground for bacteria and algae, which can cause bitter tastes and odors, and if left unchecked they may even cause sickness or health problems.
The good news is that you probably don't need to hire anyone to perform an inspection or basic cleaning. Most people can clean their water tanks themselves. You just want to make sure you can access the tank and reach every part of the interior for scrubbing and rinsing. When finished, it should look brand new!