Ajman villas cleaning company.
The Emirate of Ajman is distinguished from Dubai and Abu Dhabi. It is one of the most beautiful of the seven emirates, and it is more beautiful to own a beautiful house or villa in Ajman. But the question here is, are you able to do the cleaning of the villa yourself? Cleaning Ajman villas is one of the most difficult things that we can do on our own. Therefore, we always need a company to clean Ajman villas or some specialists. Because they often have the capabilities and tools needed in the cleaning process. Because cleaning villas is one of the important and necessary things at the same time.
But now they are not carrying the cleaning. Because TopH offers you the strongest cleaning offers. The latest devices, equipment and the best types of detergents. In addition to a work team specialized in cleaning villas, deep cleaning, cleaning after construction or cleaning after finishing. cleaning company.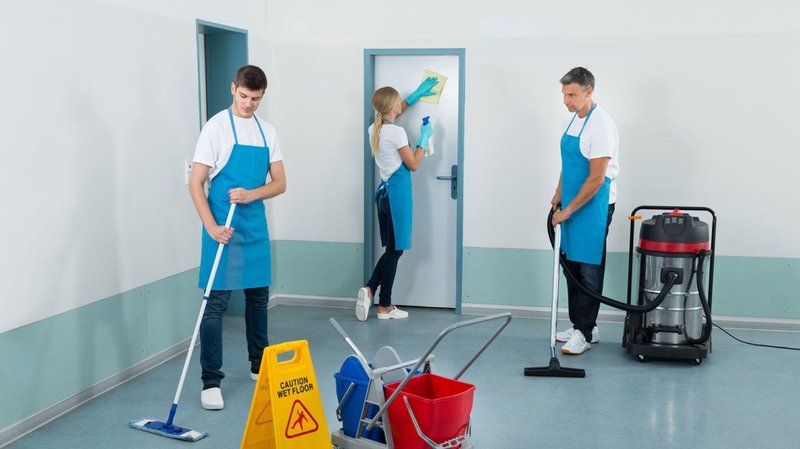 Why Ajman Villas Cleaning Company.?
Now, TopH will not be ranked among the best cleaning companies in the United Arab Emirates. It is time to give back to our customers who made our company the best Ajman villas cleaning company. Thanks to their trust in us and for giving us the opportunity to prove that we are a distinguished company. We are now offering the strongest offers for cleaning Ajman villas. With discounts up to 50%. We take care of every detail during the cleaning process. Where we have a specialized team trained by a distinguished group of experts in the field of cleaning.
In addition to the latest equipment that was specially imported to clean Ajman villas, and also because you deserve it, the best materials in terms of quality and effectiveness have been brought. Therefore, rest assured that your home is in safe hands now in terms of hygiene and sterilization to avoid infection with the emerging corona virus. Hourly cleaning. Ajman villas cleaning.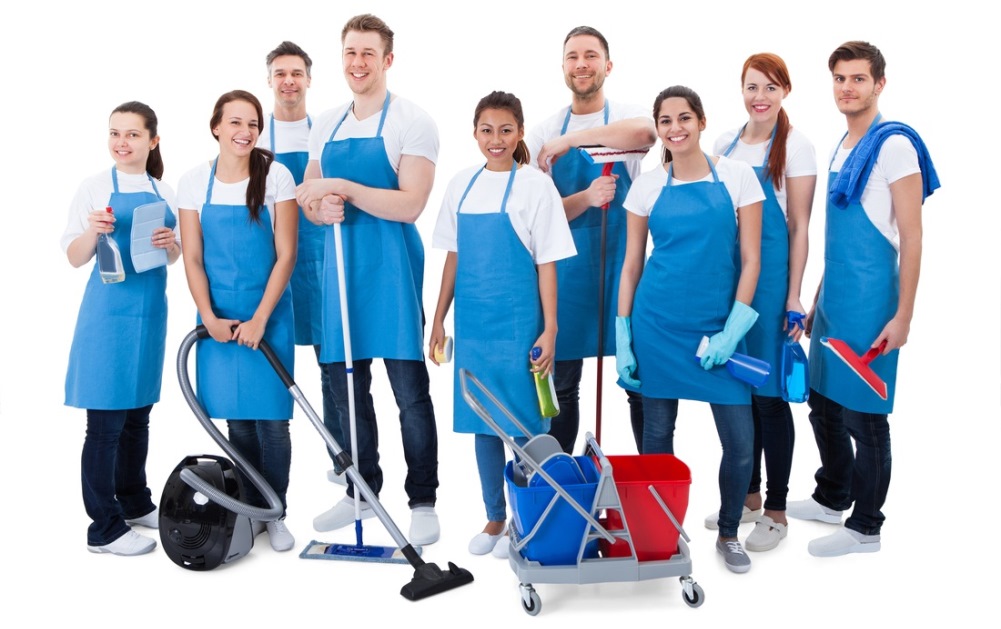 The best cleaning company for villas in Ajman.
Life in the United Arab Emirates and specifically Dubai is characterized by luxury and beauty. In one of the most developed and elegant cities in the world. That is why there are a very large number of villas and luxury homes, and the more luxurious and beautiful the house or villa is, the more it needs a deep, good and meticulous cleaning. As a company specialized in cleaning new villas, cleaning villas after construction and cleaning villas after finishing, we are honored to offer our services to our dear customers. TopH is one of the oldest and most reputable cleaning companies in the United Arab Emirates. This is not what we say,
but this is the testimony of our clients who have previously provided cleaning services to them. We are always looking forward to the development of ourselves in order to suit our services to our distinguished customers and to achieve their satisfaction and approval. Therefore, we use the best quality materials and the latest tools and machines in the process of cleaning new villas.
New villa cleaning prices?
Now that the villa has been purchased and before it is furnished with furniture and carpets, and so on. It should be cleaned with a deep cleaning and a good cleaning, but a question will come to your mind about the prices of cleaning new villas. For us, it varies from one villa to another. Each villa has its own space and situation, which varies from one villa to another. When requesting a new villa cleaning service, we send a specialized team to inspect and evaluate. These people were hired by the company for these things. They are people who specialize in valuation and pricing. After the evaluation process,
a report is made of the places that will be cleaned, the required equipment, the necessary materials, and how many male and female workers are required to carry out this process. Then the report is sent to the relevant department in the company and based on the report, a detailed price quote is made for everything and then sent to the customer to decide. If approved at the time specified by the client, the work team goes with all the required clubs and tools, and the cleaning process is completed with the utmost professionalism and skill. cleaning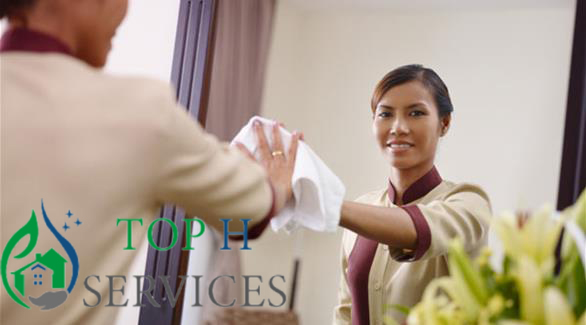 The best villa cleaning company in Ajman.
A villa cleaning company in Dubai is distinguished by providing the best services in the field of cleaning and sterilizing villas and homes, where we have the best labor and modern equipment. Villa cleaning company in Ajman, the latest equipment, machines and devices to clean all types of cleaning, whether it is carpet cleaning, rugs, bedrooms, kitchens or periodic cleaning toilets. For inquiries: 0589560000. Cleaning company. Villa cleaning
Hourly cleaning company
Household cleaning is one of the hard things that require a lot of time and effort to complete the cleaning process, and most people are busy looking for their livelihood, so they do not have the time to do it themselves. So they need the hourly cleaning company to do this on their behalf, but where is the right cleaning company, which gives the perfect service with timeliness, honesty and high quality out of every hourly cleaning company.
floor polishing in Sharjah.
We use the best techniques to ensure that whether it is a small chip or a big crack, your marble floor is refurbished to look refreshed and new again.
Our trained staff and technicians aim to deliver high-quality work and remarkable customer experience…. always.
Connect with us today for any restoration needs that you may have.
floor polishing services
Cleaning the floors is one of the most important things in the house because the floors are one of the things that catch the eye. It is one of the facades of the house and the most thing that gives a general impression of the beauty and prosperity of the place. Therefore, care must be taken to make it always in its best condition, but how do you do it yourself? Because it is difficult to do it yourself by floor polishing, because polishing the floor always requires specialized machines. And special methods for that usually find specialized people and companies.
maid per hour services
Thanks to the development in the United Arab Emirates, especially Dubai, life has become easier and easier. And since we are talking about cleaning services, cleaning the house is no longer a difficult thing. Because in the most difficult cases, you can book an maid per hour to do the cleaning job for you. This cleaning service is one of the most popular services in Dubai. They are often skilled and professional hourly cleaning workers. Do not worry about cleaning the house if you are a resident of the United Arab Emirates. All you have to do is go to Google and search for a maid per hour, and you will find many, many cleaning companies.
What does a maid per hour do?
Initially, after the service reservation process is completed. The team will reach you and be ready with all the materials and tools needed in the cleaning services. And work begins in sweeping and arranging the place. And then enter the kitchen, washing unclean utensils. Then polish floors and polish everywhere in the kitchen. The bathroom is cleaned deeply, not the bathroom is one of the places that must always be clean. Because it is one of the most places that can contain bacteria. Then the rooms and balconies are thoroughly wiped and polished. And in the maid per hour service, we can iron and apply clothes as well. That is, the service is all inclusive.
Marble Polishing in Dubai
We are a Dubai based company and that we have a special skill for floor polishing restoration including marble polishing, marble floor sanding, Granite floor refinishing, Limestone floor restoration, Terrazzo restoration, onyx stone polishing, timber floor sanding, and floor polishing and all types of natural floor restoration. We are here to require away your floor woes and keep them away forever.
Do your marble surfaces still glisten as they used too? Bored of looking at the same dull marble floors?

Let us bring the shine your marble back into your homes.

For more details on our marble polishing & restoration services, kindly call us directly.
Handyman Services
Handyman services, true to their name, come in quite handy. And it is not just when you are moving house or carrying out a renovation that you need professional handyman services – you could even be making a new addition, require an odd job done or need an emergency handyman because something needs an urgent spot of repair.
Whatever your need and however small or complicated the job, TopH has the best handyman in Dubai for you. So whether it is your television that needs to be relocated or it is hanging up the brand new curtains that you just bought for the living room, we have a cheap handyman who will get your job done.
Cleaning services per hour.
Get your house/apartment/villa/office completely clean with our premium house cleaning service. TopH Cleaning Services is here to serve you! We are a trading company approved by all government companies. Deep cleaning of the house.
Our employees are well trained, qualified, honest and trustworthy. All of our employees work hard and our satisfaction is on top of our heads. We expect our attention to be confined to that of peers. Our services are full cleaning, dusting of furniture, sweeping, and kitchen cleaning. Deep house cleaning.
The importance of hygiene in our daily life?
The United Arab Emirates is characterized by a very hot climate. And a lot of dust and dirt. Because it is a first-class city. Therefore, everything needs to be cleaned on an ongoing basis. But Mamana expatriates and busy in the search for our livelihood. And we don't have enough time to do the cleaning ourselves. So we need someone to do the cleaning for us. The ideal solution is a company specialized in this field. And to be trusted because its workers will enter the house. And they should have experience in the field of cleaning.
Bathroom Cleaning includes the following:
Cleaning of bath, shower, toilet and sink
Sweeping and mopping floors
Emptying & cleaning of rubbish bins
All of our staff are trained to a high level, by a British, Executive Housekeeper who studied Hotel Management as well as General Catering and Hygiene. She has many years experience working in hotels and hospitals in the United Kingdom and the Middle East.
If you would like to hire a houseboy or maid in Dubai, TopH will ensure that you will get excellent service at competitive prices.
kitchen:
In the kitchen, our crew will clean all hard-to-reach and forgotten surfaces and areas around the stove, the spaces above and inside cabinets, under the sink, and around and under kitchen utensils. The deep cleaning crew will also take care of all kitchen appliances such as stove, dishwasher and refrigerator.
In the bathrooms:
The cleaning crew will deep clean the bathtubs to remove and eliminate all the accumulated dirt over time and make them spotless using steam cleaning and special chemical cleaning agents to ensure all toilet pipes are clean and all wall tiles will be leathered.