Sofa and sofa cleaning company
At TopH, you clean and sterilize your sofa and make it new.
We at TopH, a sofa cleaning company, offer you the best sofa, sofa and board cleaning services, using the latest and best methods, due to our experience in this field and our specialists.
First in the sofa cleaning service. Our expert team inspects your sofa to understand its structure, fibers, backing materials and filters. This step helps us decide on the cleaning method, as well as the products to use in the cleaning process.
Once the sofa is carefully inspected, it is cleaned with the latest methods and equipment, skillfully and using appropriate chemicals, we remove all existing stains.
Then we use a machine powered by two suction motors that draw water and detergent at maximum suction. This reduces the time required for drying.
If you think that your sofa is dirty and needs a thorough cleaning, just contact us and a team will contact you as soon as possible and at economical prices
.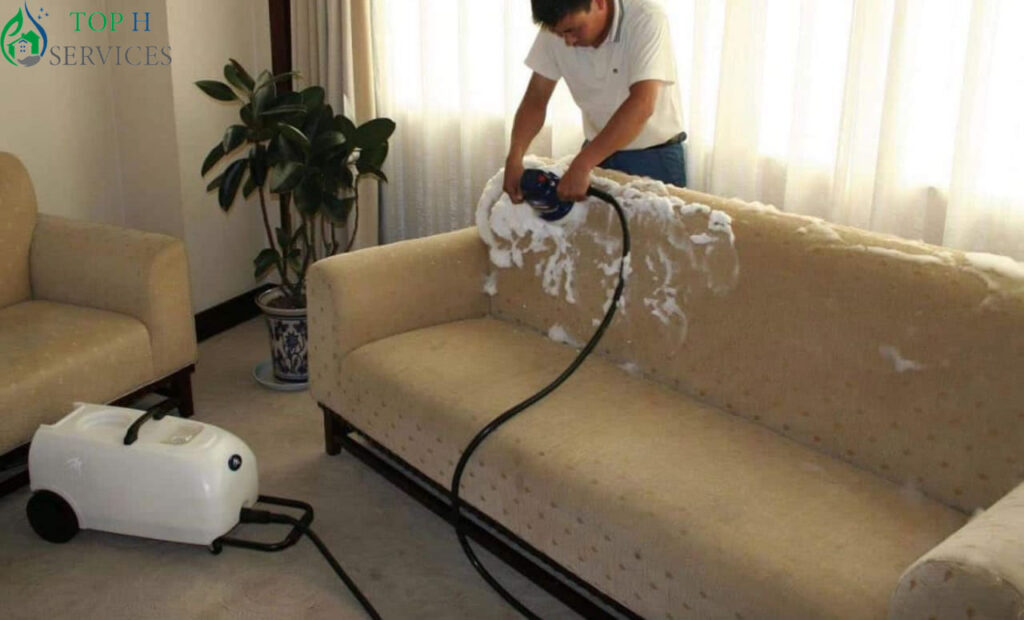 Advantages of a sofa cleaning company in

The company has a team with a great deal of experience in this field, and they can deal with all types of sofas. Sofa cleaning.
The company's dependence on a large group of modern machines. Which saves effort and time and provides high quality service.
Companies use the best types of detergents that do not cause damage to sofas and clean new sofas
Speed in responding to customers, credibility and transparency in dealing.
Commit to the specified time with the client necessary to complete the task.
The possibility of communicating with the company in multiple ways to service sofa cleaning.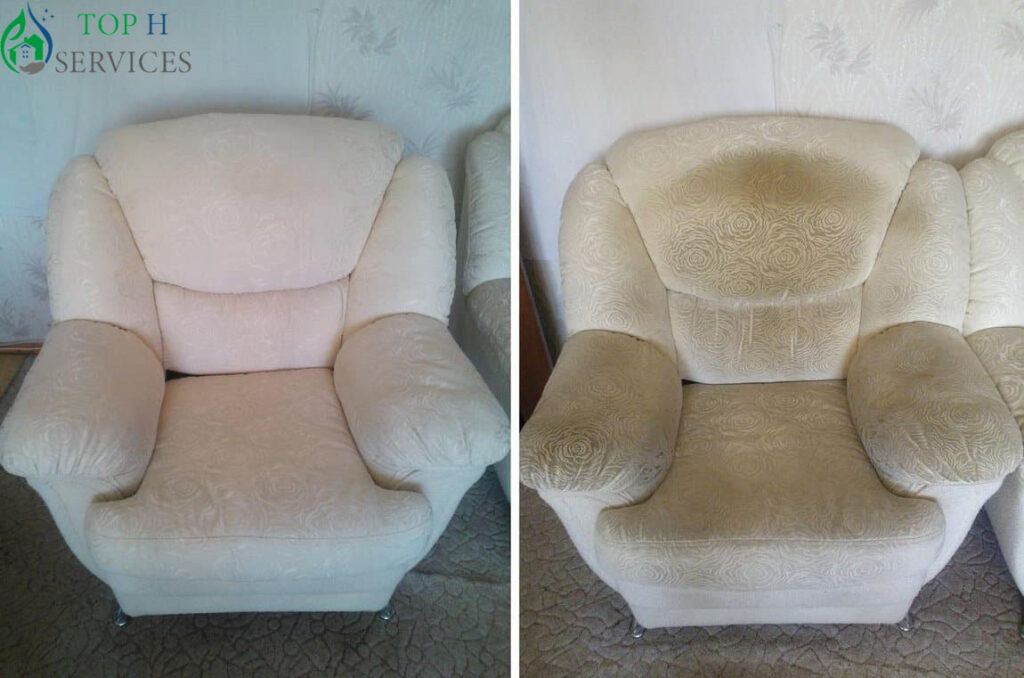 To keep the sofa clean, here are some important tips, including:

Sofas should be constantly ventilated in the sun to kill bacteria and germs.
Keep the covers for the sofa, especially during the period of eating food and drinks.
Ink stains are rubbed with a cloth dampened with alcohol to remove them easily.
Nail polish stains are removed with acetone, then bring a towel dampened with soap and rub it.
Grease stains are removed by adding sodium carbonate to them, leaving them for a while, and then rubbing them to get rid of them.
To renew the sofa, you can use a towel dampened with vinegar and water, which will help get rid of the dust that has accumulated on the sofa.