Curtain cleaning company

Cleaning curtains where Top H company. One of the first companies in steam cleaning curtains in the UAE. Especially in Dubai, Sharjah and Ajman, you will not find anything better than our company in cleaning curtains. The steamer is one of the most prominent modern methods used in cleaning curtains. Especially because the different steam devices. It absorbs unpleasant odors and gets rid of dirt and various plankton. This is done within a few minutes. It only takes 10 minutes. Steamers are from a curtain cleaning company. You can handle all types of blinds. Whether heavy or light thickness curtains in addition to all. Different types of curtains, whether made of satin or linen, cotton and wooden curtains. And other different shapes and types.
Steam devices are specially relied upon. In the case of the large size of the curtains and height significantly. Which leads to the difficulty of relying on detergents or different powders. Or difficulty relying on mattresses. Modern, which can only reach a certain limit only. In addition, the curtain cleaning company gave special importance to cleaning the plastic bathroom curtains. Depending on the material is also distinct. And because we are the best steam curtain cleaning company. We can deal with all forms of different councils. Whether the sofas, sofas or carpets. In addition to the carpet and others. of different forms of councils. It also cleans the blinds without removing them.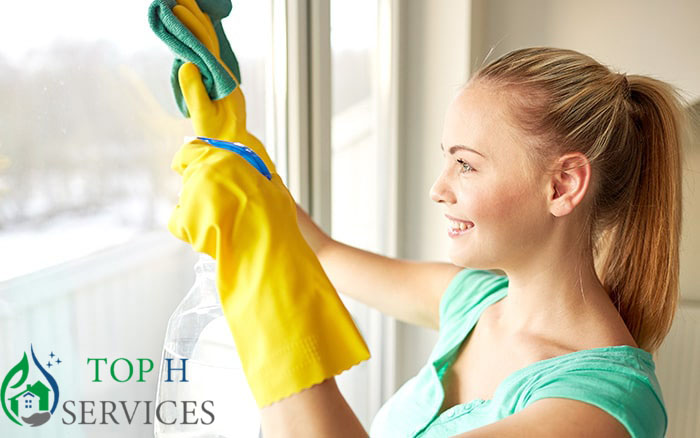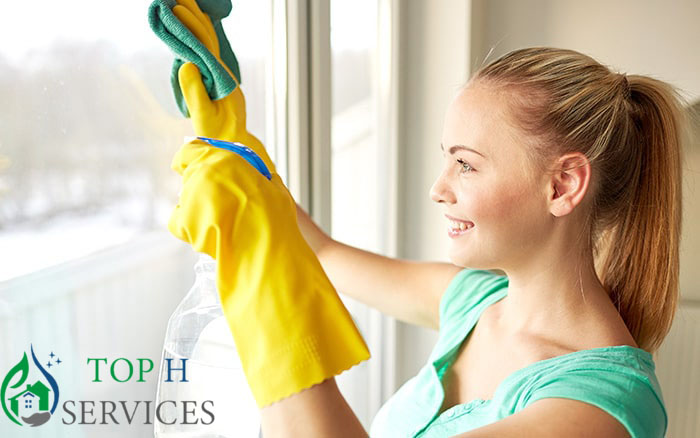 Top H cleaning tips

Classification of curtains and following the appropriate method for each material. In order to avoid problems arising from the cleaning process. Such as the extinction of colors or the occurrence of problems with raw materials and fabrics.
Use a suitable detergent concentration. So that we stay away from concentrated chemical compounds that harm curtains in any way.
Try to use powerful and modern steam techniques. Which has proven its worth in multiple cleaning operations is not only. Curtains and you can.
Ventilate the entire place every day. And the arrival of enough sunlight to the curtains. It makes her as if she is breathing. And it maintains its glow.
Using machines to pump steam, such as vacuum cleaners and others, to remove dust.
Communicate with our company, which always provides you with what you need. And looking forward to the most powerful ways and services. and tips. To keep the blinds and the whole house,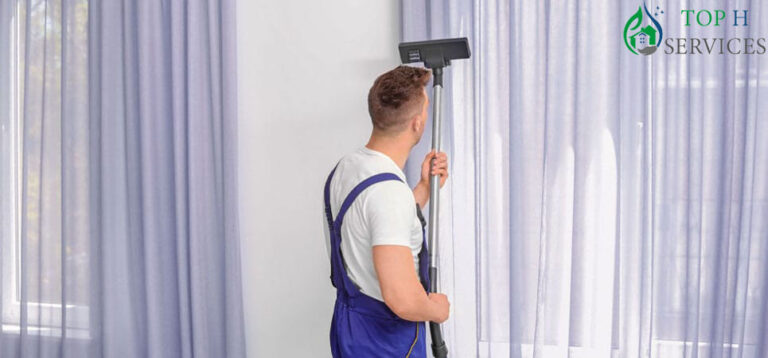 Clean blinds made of heavy fabrics. Such as velor curtains or curtains made of cotton. This type of curtain is found in the reception of the house. So that it can not be dispensed with because it gives an elegant and attractive appearance. But it needs constant and stressful cleaning operations. But do not worry, we specialize in cleaning this type of curtains. in the best possible way.
Clean chiffon or lace curtains. Or blinds made of light fabrics. Most often, this type is found in children's rooms or in the living room. What distinguishes it is that it is easy to disassemble, install and clean. But nevertheless it is sensitive and affected by any wrong kind of detergent. Or any error that may occur during the cleaning process. But we are well aware of these mistakes and are working to avoid them.
Steam cleaning company. Cleaning shower curtains made of various materials. We make sure to clean it well. Because they are usually exposed to dirt and stains. But we clean it right. Until it returns to its original bright doubt.